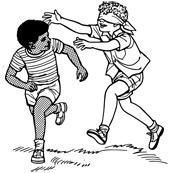 TLTRPreß
---


2012
Flavia Spichtig: Serie von zehn Zeichnungen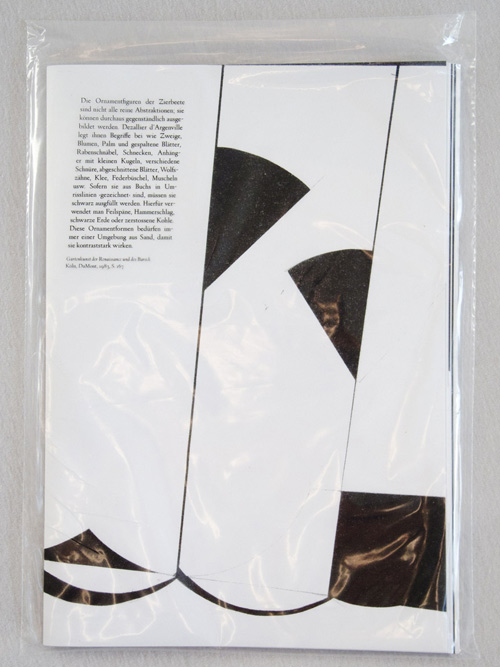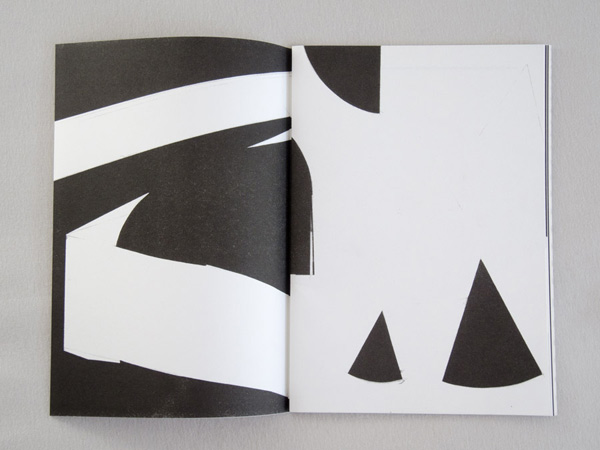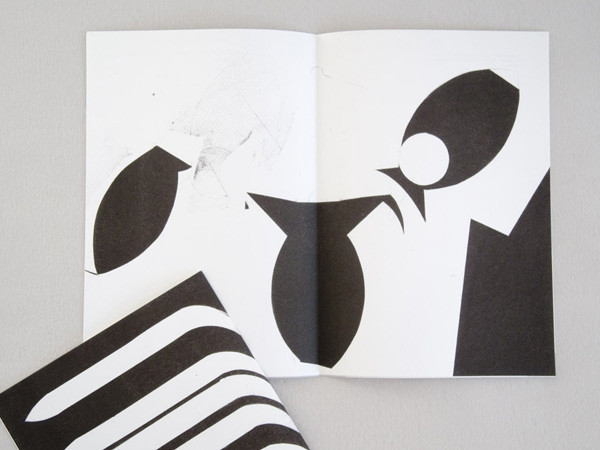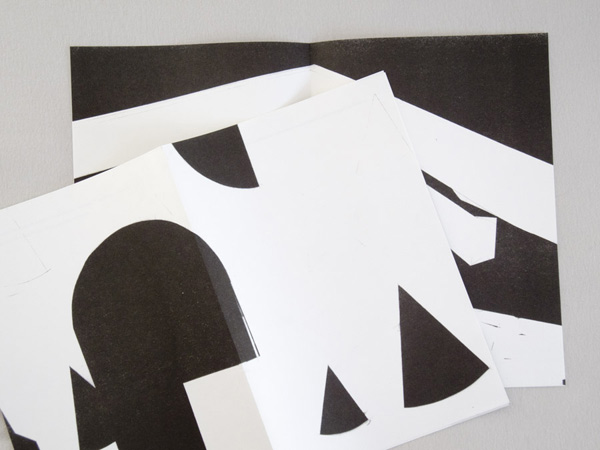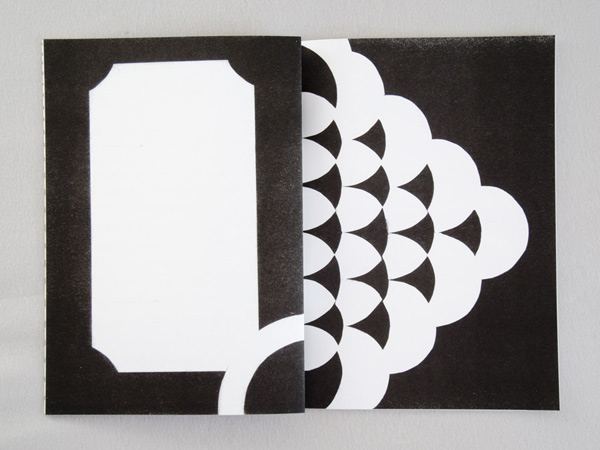 Limited edition of 14.5kg packed in transparent plastic.
☛ 10 Eur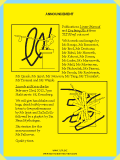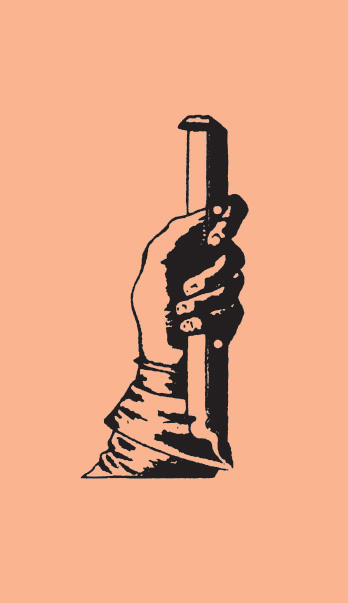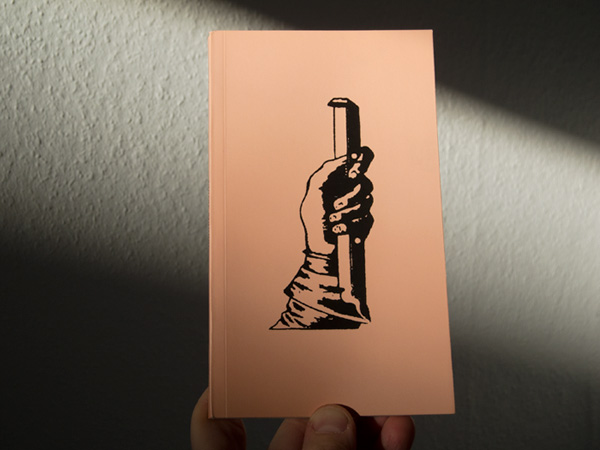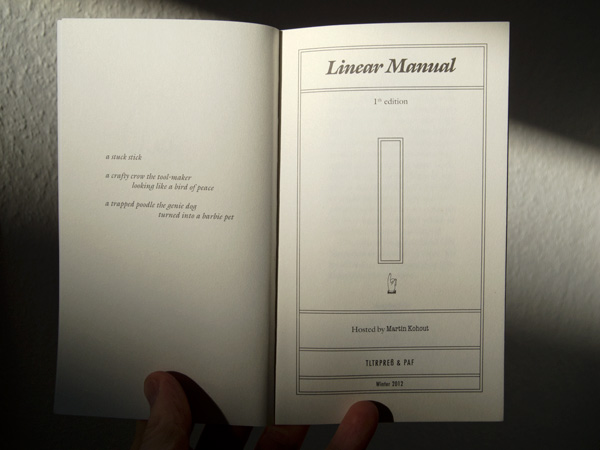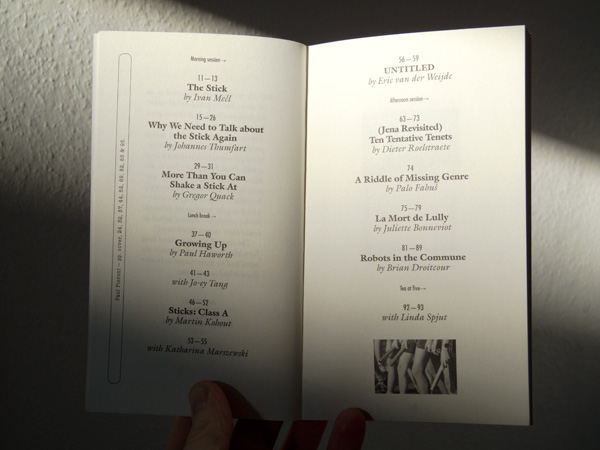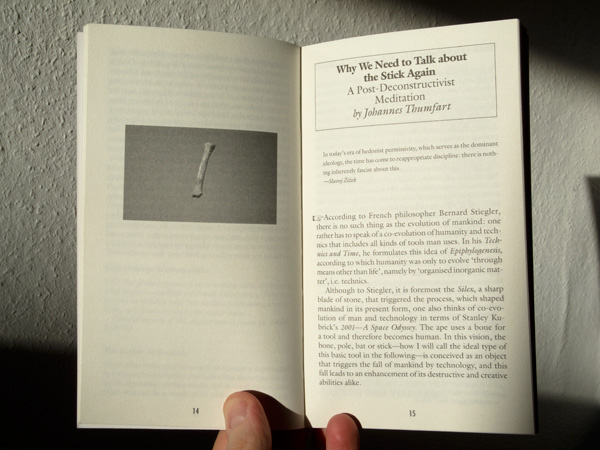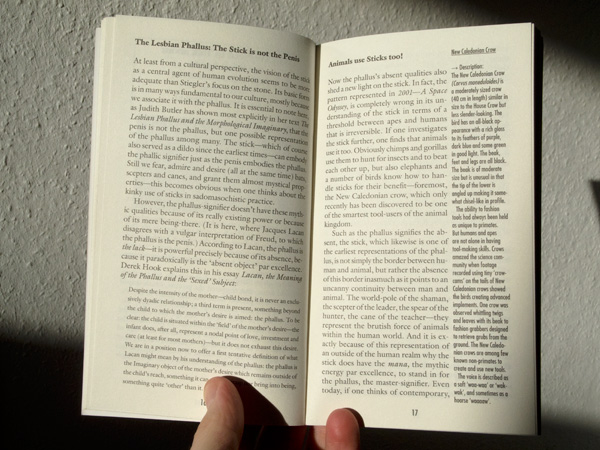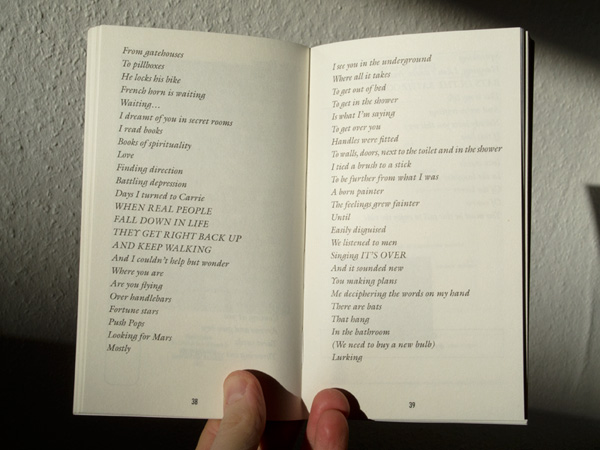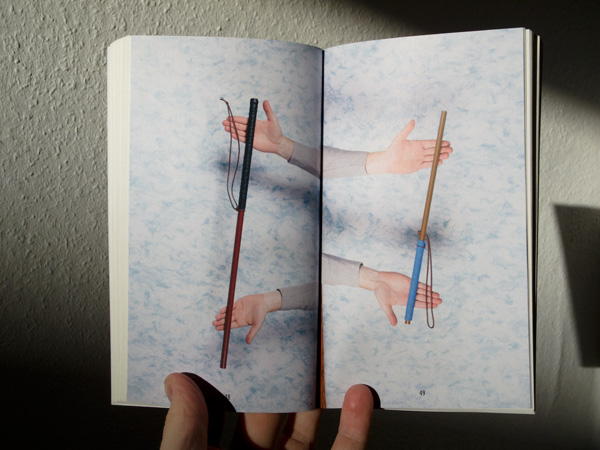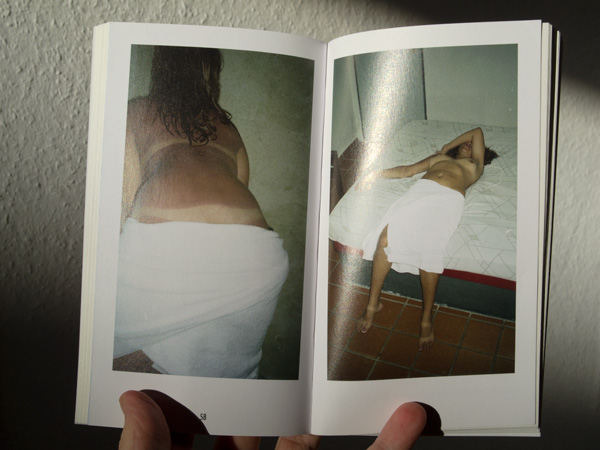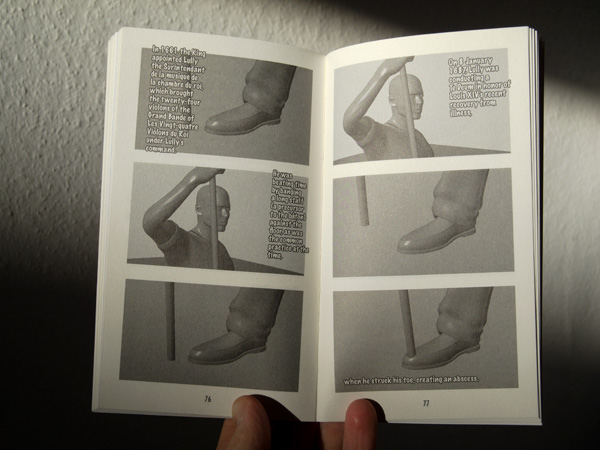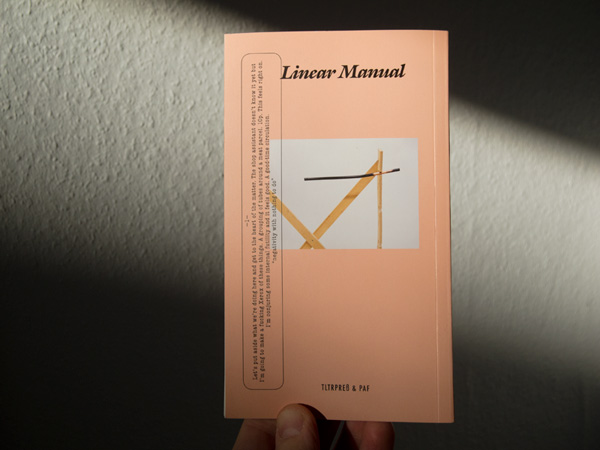 Featuring Ms Bonneviot, Ms Cooper, Mr Droitcour, Mr Fabuš, Mr Haworth, Ms Laube, Ms Marszewski, Mr Mečl, Mr Pieroni, Mr Quack, Mr Roelstraete, Ms Spjut, Mr Tang, Mr Thumfart, Mr Weijde and more.
Designed by Mr Svensson, hosted by Mr Kohout.
Co-published with PAF.
Edition of 55.2kg.
☛ 7 Eur
Doubting, No. 4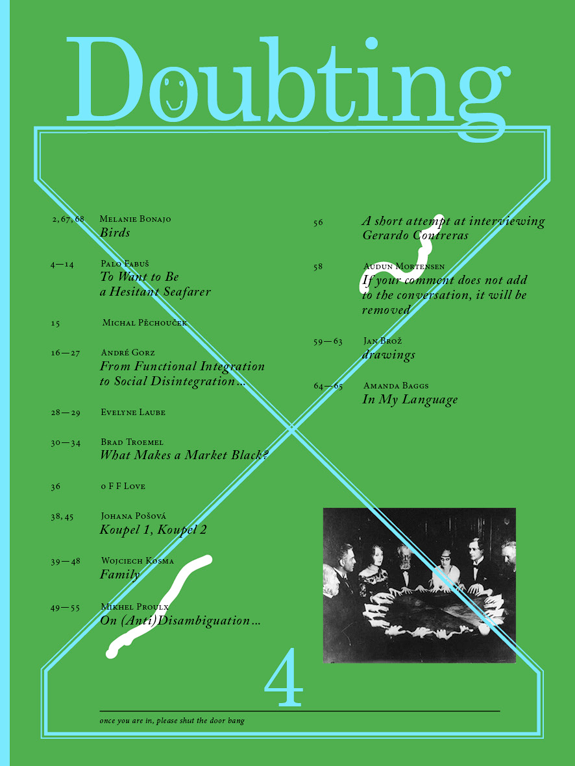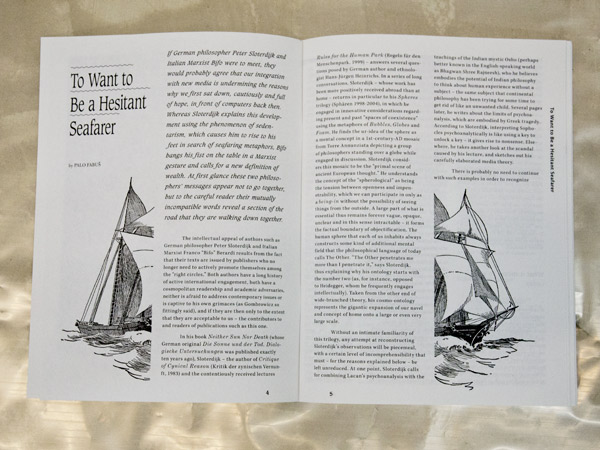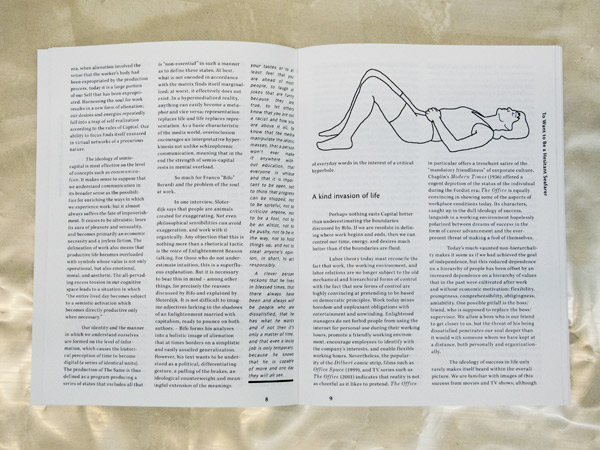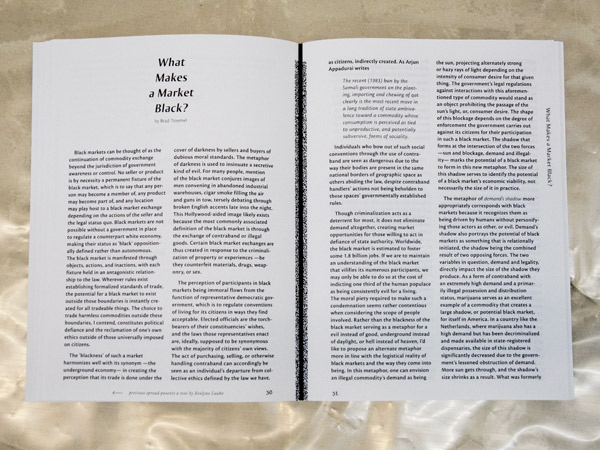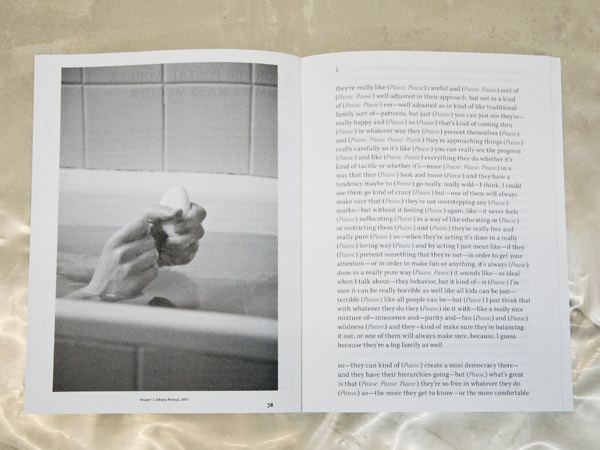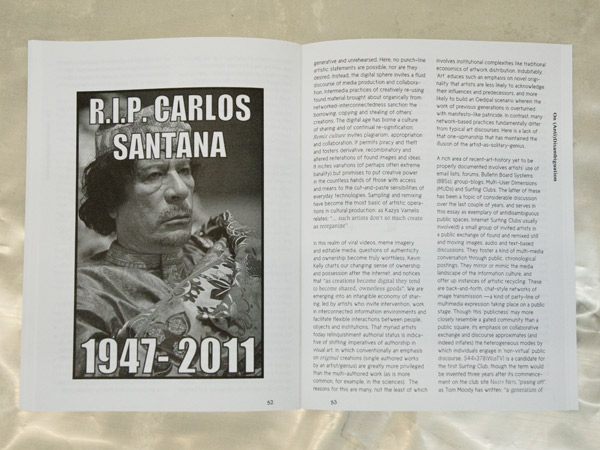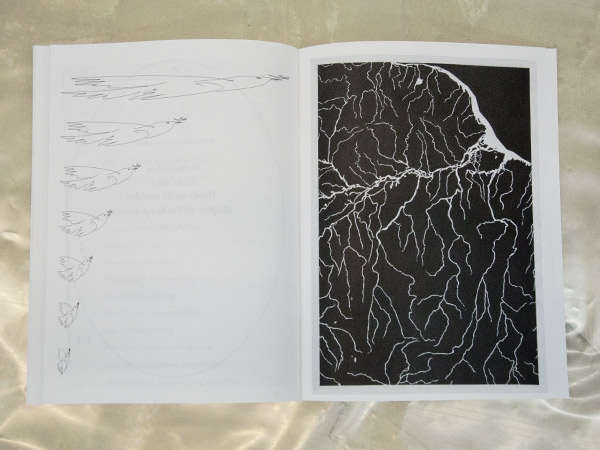 This winter's (and the only ever published) hot issue of Doubting features Ms Baggs, Ms Bonajo, Mr Brož, Mr Contreras, Mr Fabuš, Mr Gorz, Mr Kosma, Ms Laube, Mr Mortensen, Mr Pallasvuo, Mr o F F, Mr Pěchouček, Ms Pošová, Mr Proulx and Mr Troemel. Edited and designed by Mr Kohout.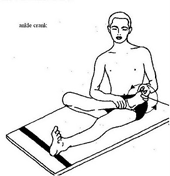 Edition of 33.2kg.
☛ 5 Eur
Read online:
- To Want to Be a Hesitant Seafarer by Mr Pabuš.
---


2011
for The (new&extended) Administration of Guilt
second edition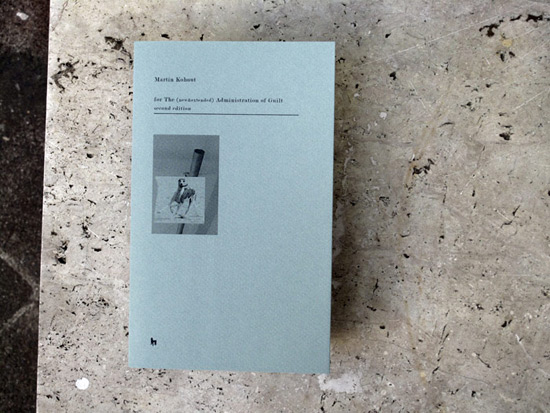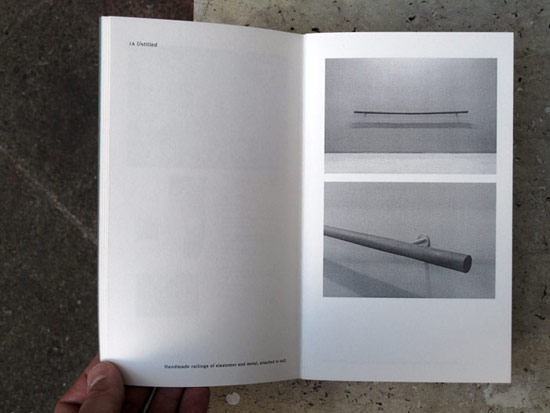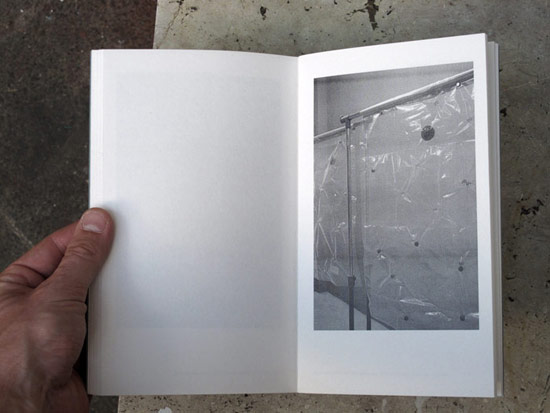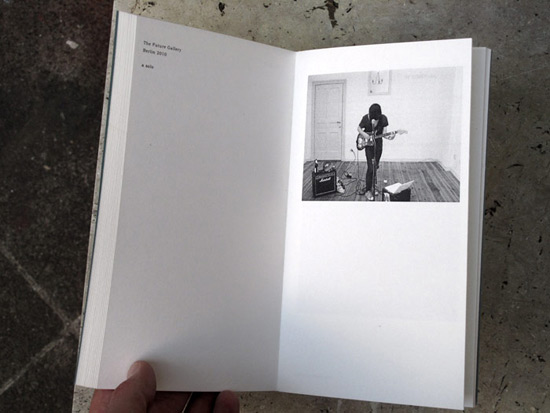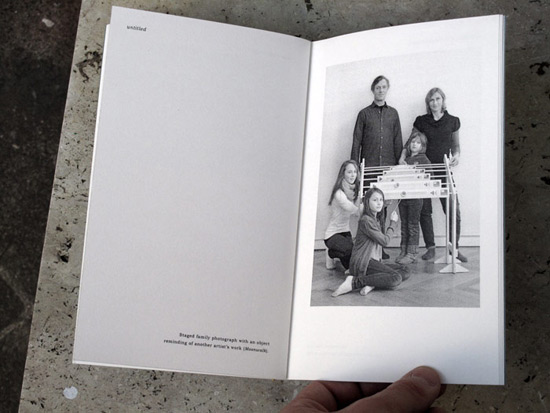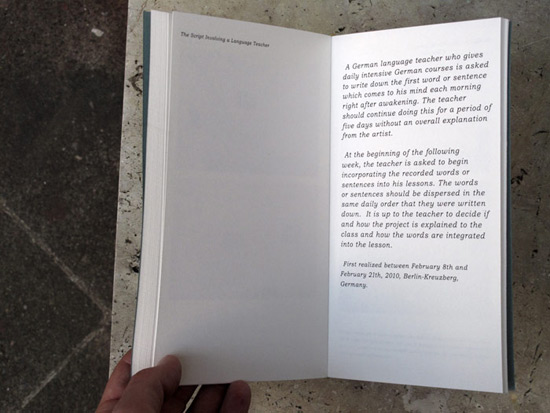 BW album of 4 solo exhibitions and 3 more works by Mr Kohout.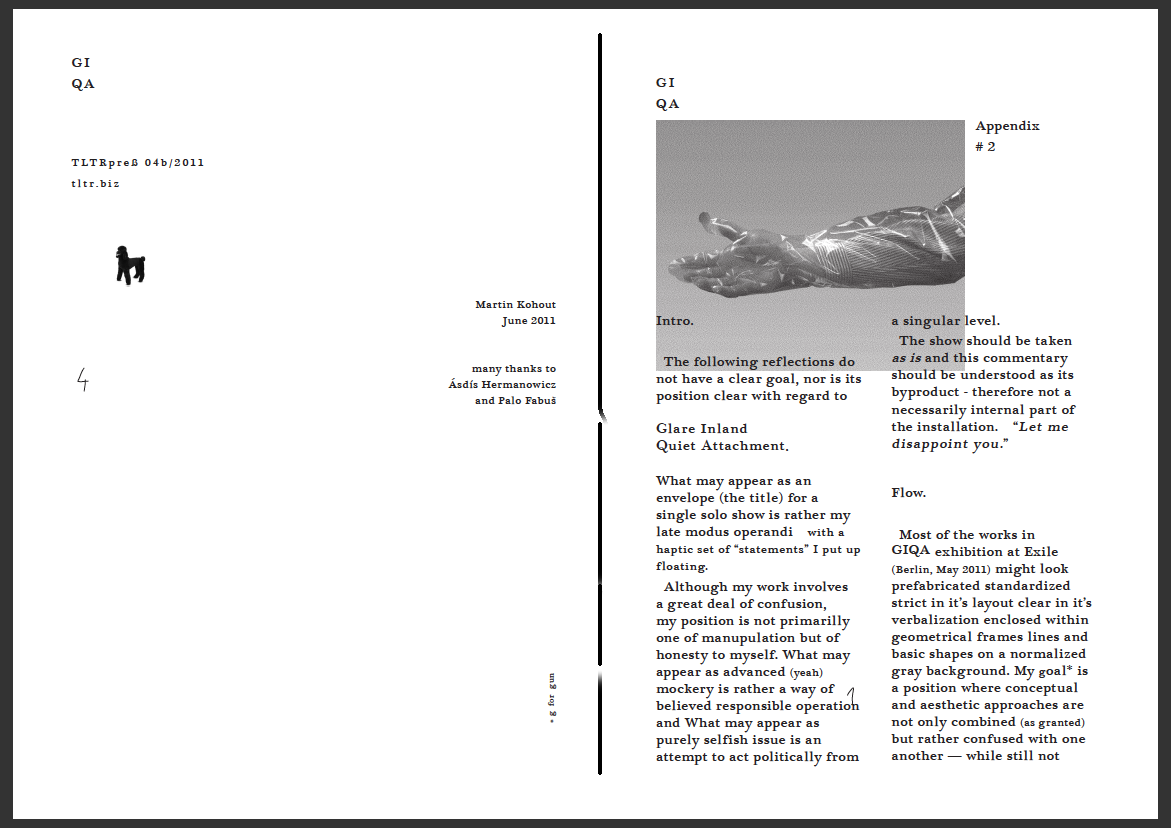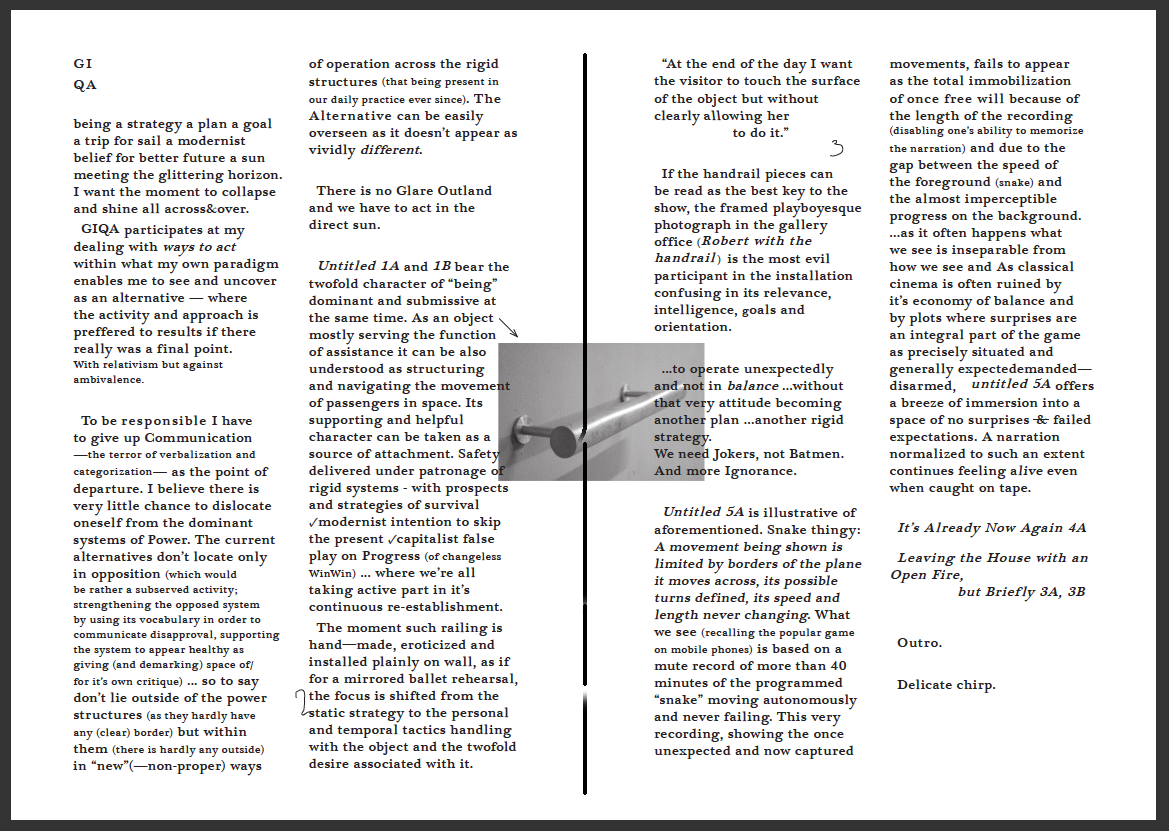 A short essay written after the solo exhibition GIQA at Exile in Berlin, 2011.
edited by Mr Fabuš, form by Mr Svensson
to accompany the solo exhibition Glare Inland, Quiet Attachment by Mr Kohout at Exile, Berlin 2011
2 pages, 2 colors, riso print, free to take, edition of 200
---


2009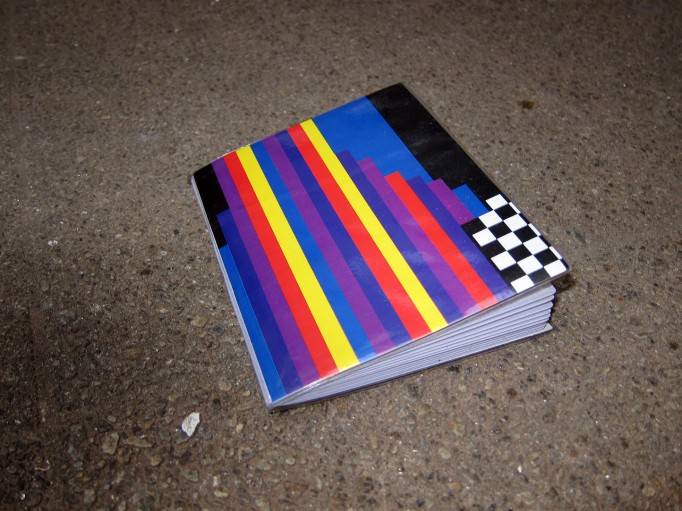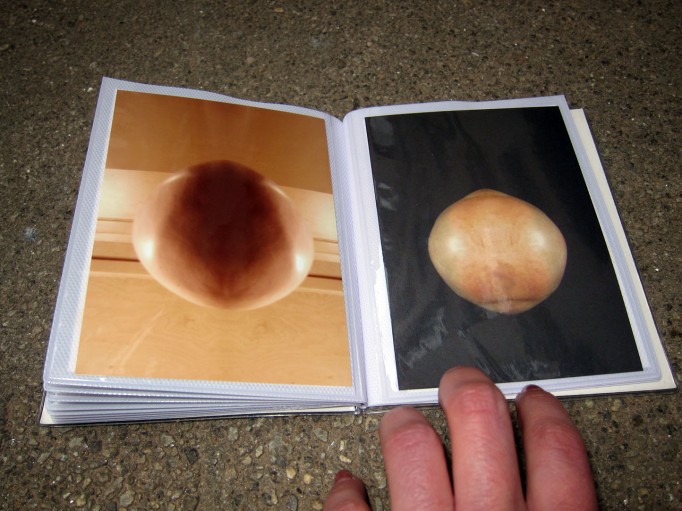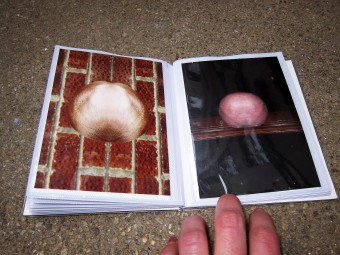 Available at
Motto Books
.
---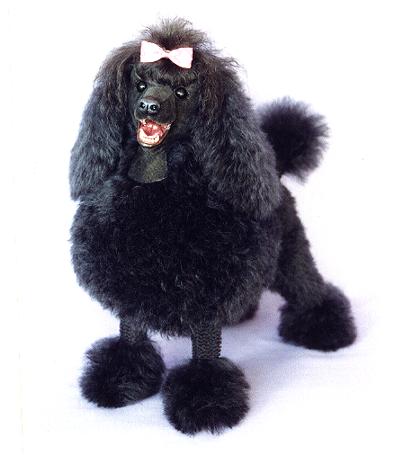 Questions — Orders — Requests — Greetings
☟
mk@tltr.biz
☝
facebook fun