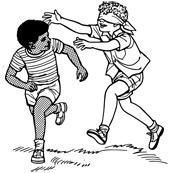 TLTRPreß
---


2014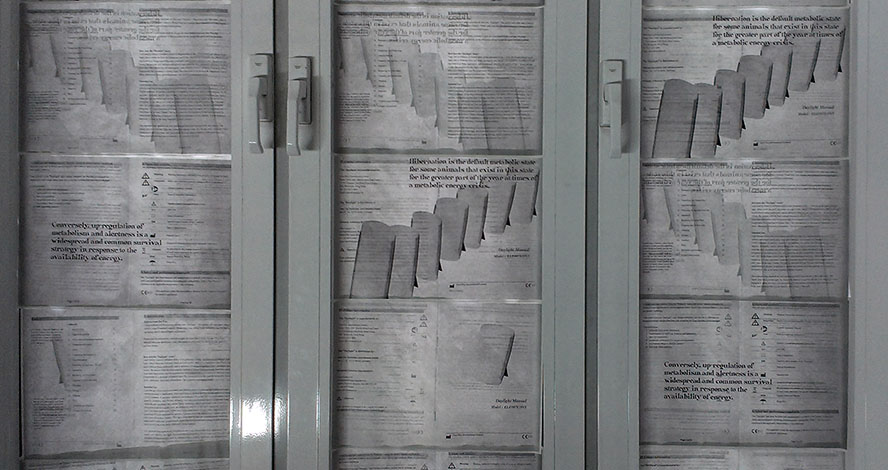 as installed at Mr Kohout's solo exhibition 5006 years of daylight and silent adaptation at Exile, Berlin
Download files to print on loose A3 sheets in whatever order you like, preferably on both sides of the paper.
---


2013
---
Driving Fast Nowhere email publication to accompany the same-titled exhibition at Polansky Gallery, Prague.
Featuring:
 Ms Lippard
  Mr Simmer
   Mr Haworth
    Ms Wold Lund
     Mr Kneale
      Ms Bielas
       Mr Burt
        Ms Hasselknippe
         Ms Durnak
        and Mr Mortensen
Hosted and designed by Mr Kohout.
Big thanks to Mr Dorpel.
Paulius Petraitis: The Significance of the Photographic Image in a Filmic Context

Most recent debates about the impact of digitalization on photography either advocate a rupture between analog and digital, or deny that there are any differences at all. The present project, however, wants to emphasize the continuity of several cultural aspects without denying the differences between the two ways of image-making. Paulius Petraitis' text follows a trajetory around a less focused relation in film and photography and adds both to the so-called "classic" understanding of photographic images, as well as rejecting any rupture in the current cultural perception of photography.

— Sahar Askari


Edition of 37,5kg.
Read Introduction here.


Designed by Mr Dautin.
With a contribution by Mr Princen.
Installed by Mr Kohout.
---


2012
Flavia Spichtig: Serie von zehn Zeichnungen
Limited edition of 14.5kg packed in transparent plastic.
☛ 10€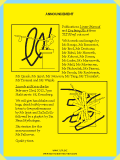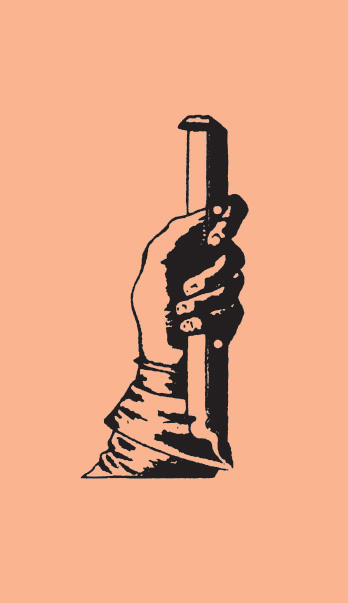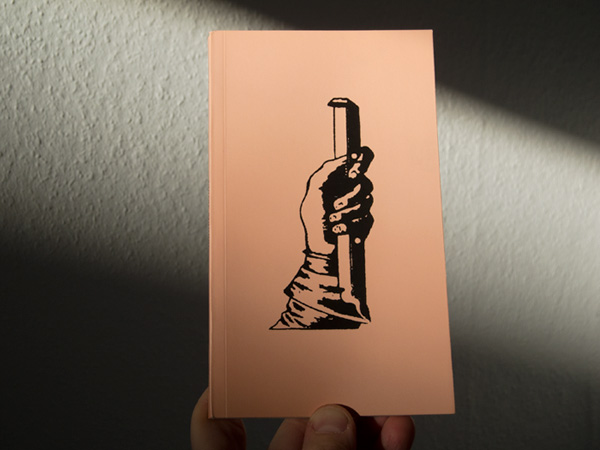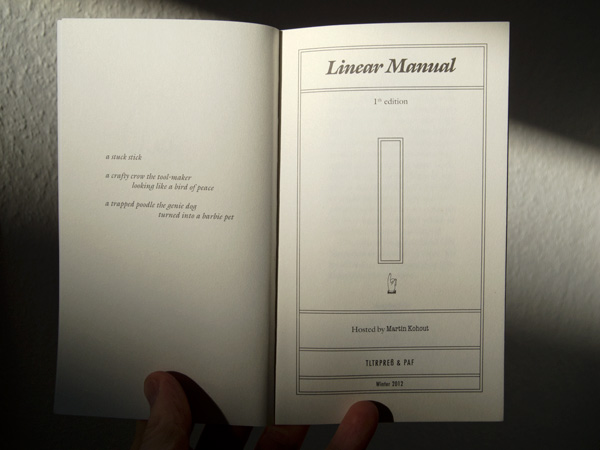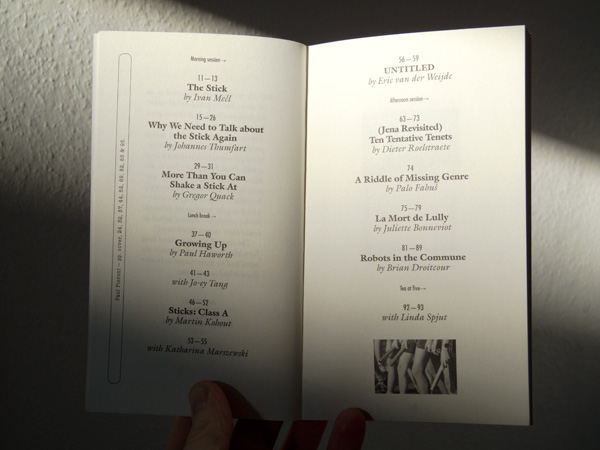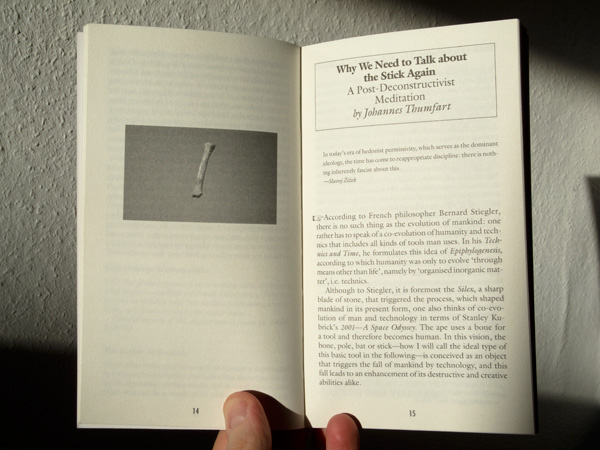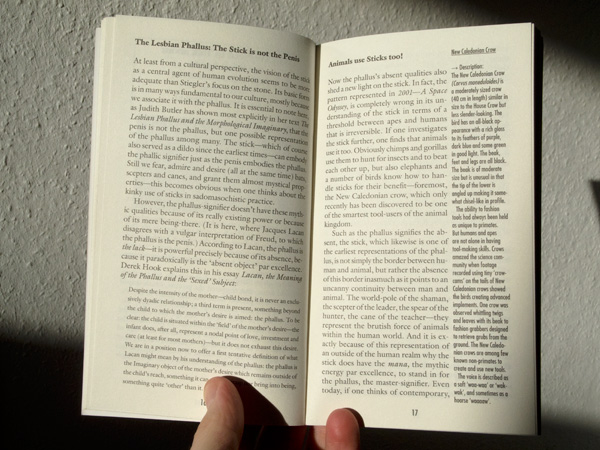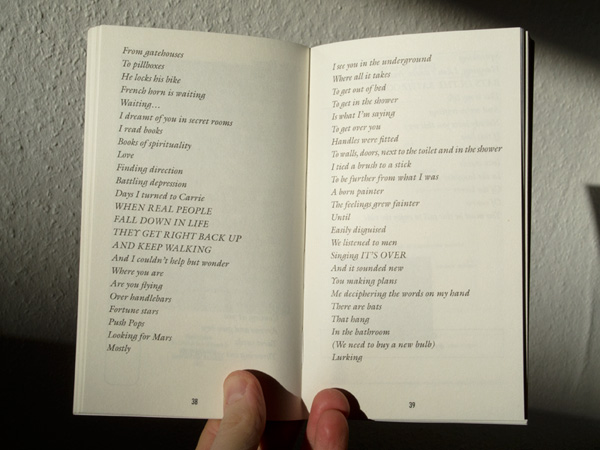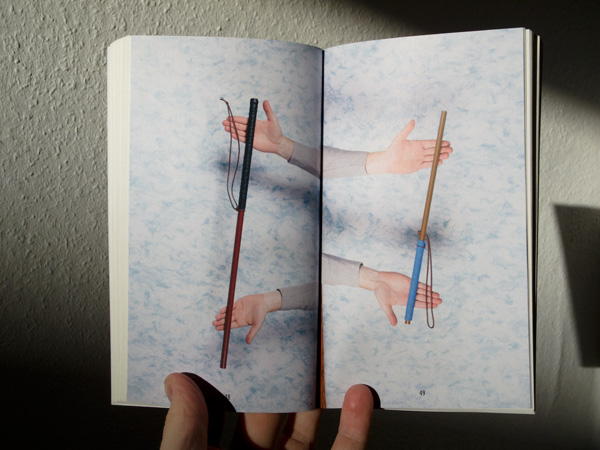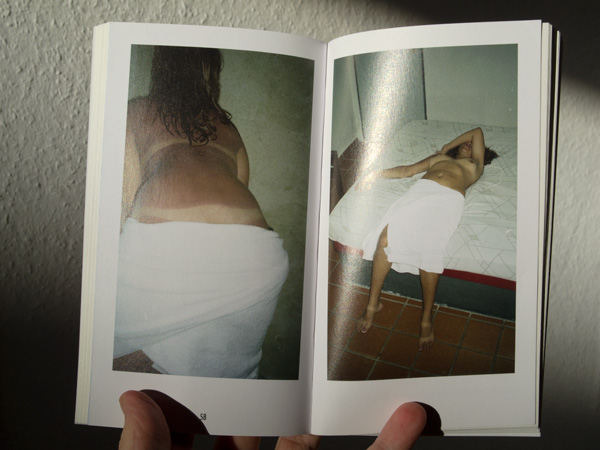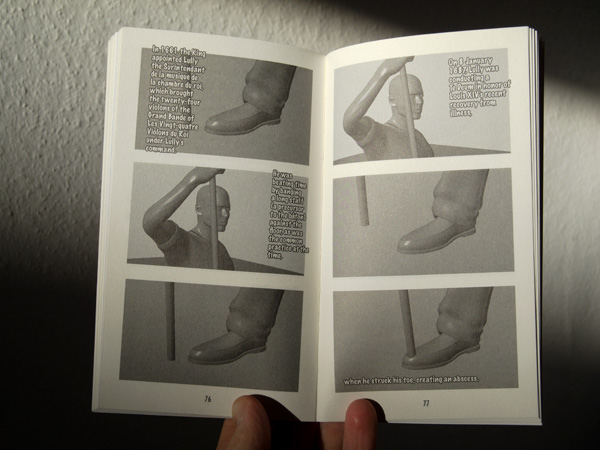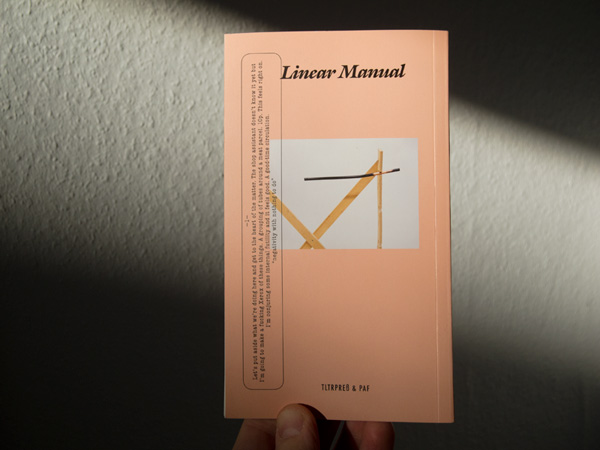 Featuring Ms Bonneviot, Ms Cooper, Mr Droitcour, Mr Fabuš, Mr Haworth, Ms Laube, Ms Marszewski, Mr Mečl, Mr Pieroni, Mr Quack, Mr Roelstraete, Ms Spjut, Mr Tang, Mr Thumfart, Mr Weijde and more.
Designed by Mr Svensson, hosted by Mr Kohout.
Co-published with PAF.
Edition of 55.2kg.
☛ 7€
Read online:
- Why We Need to Talk about the Stick Again: A Post-Deconstructivist Meditation by Mr. Thumfart
- Growing Up by Mr. Haworth
- Robots in the Commune by Brian Droitcour
Doubting, No. 4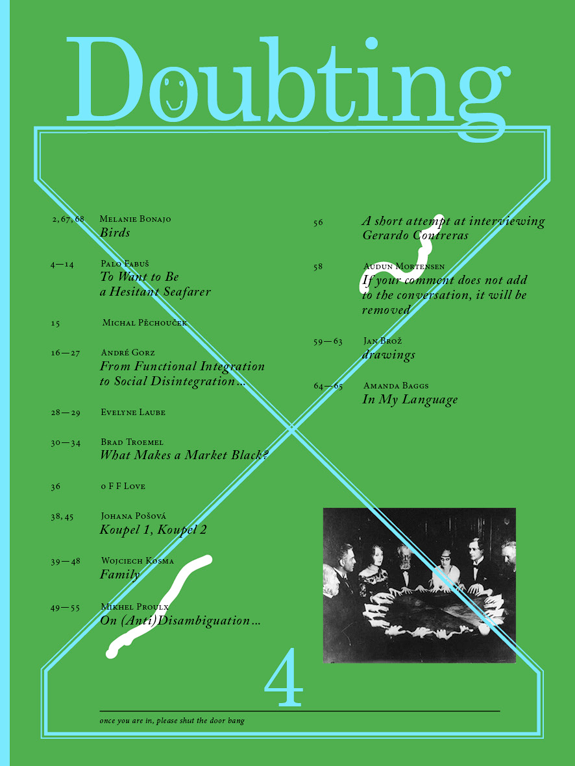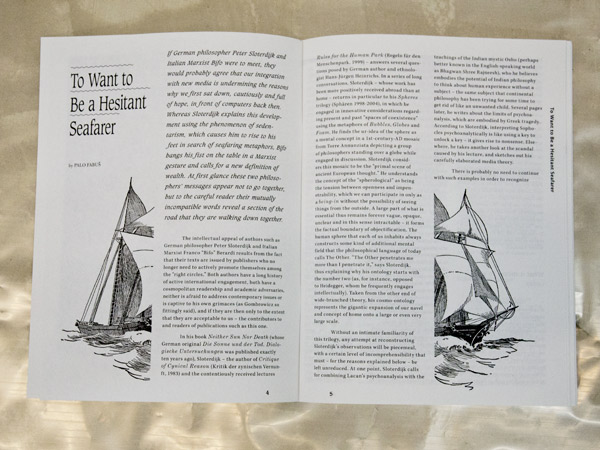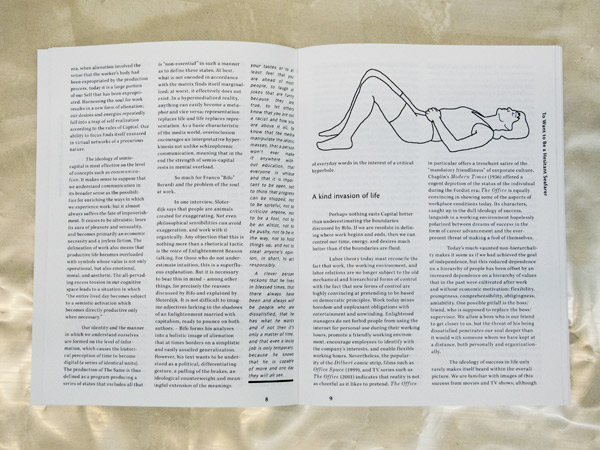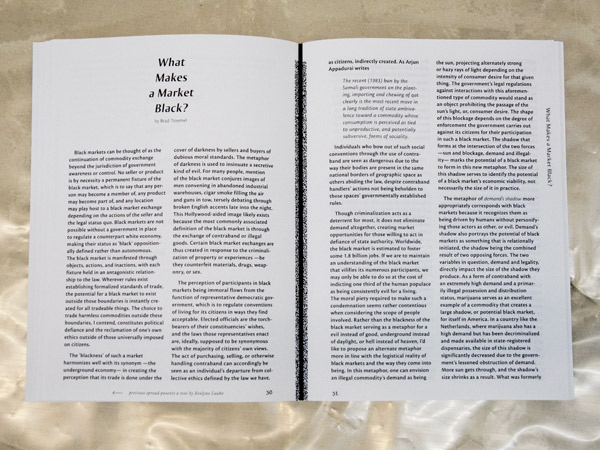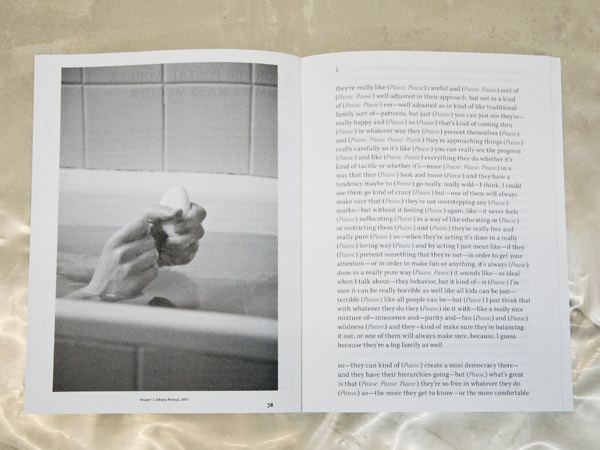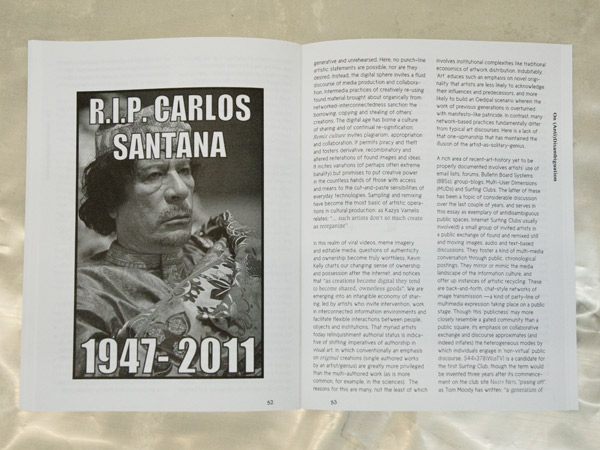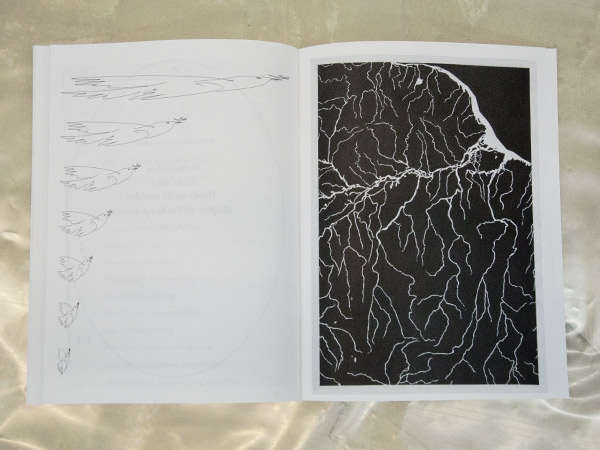 This winter's (and the only ever published) hot issue of Doubting features Ms Baggs, Ms Bonajo, Mr Brož, Mr Contreras, Mr Fabuš, Mr Gorz, Mr Kosma, Ms Laube, Mr Mortensen, Mr Pallasvuo, Mr o F F, Mr Pěchouček, Ms Pošová, Mr Proulx and Mr Troemel. Edited and designed by Mr Kohout.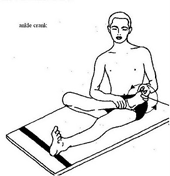 Edition of 33.2kg.
☛ 5€
Read online:
- To Want to Be a Hesitant Seafarer by Mr Pabuš
- On (Anti)Disambiguation by Mr Proulx
---


2011
for The (new&extended) Administration of Guilt
second edition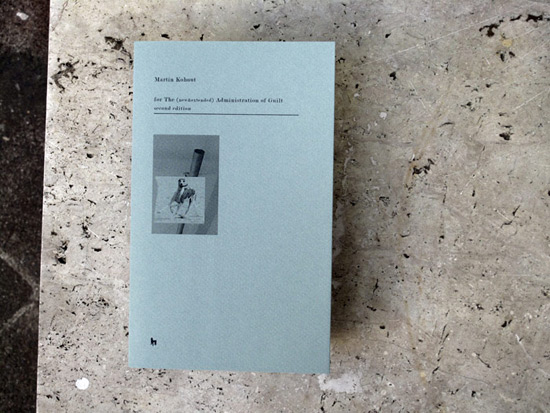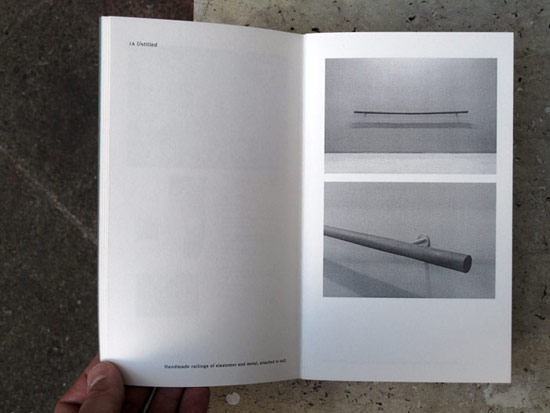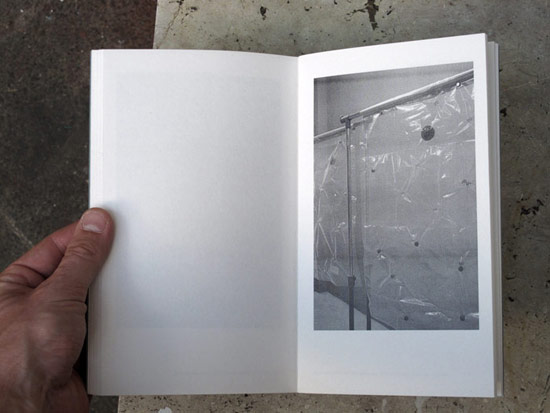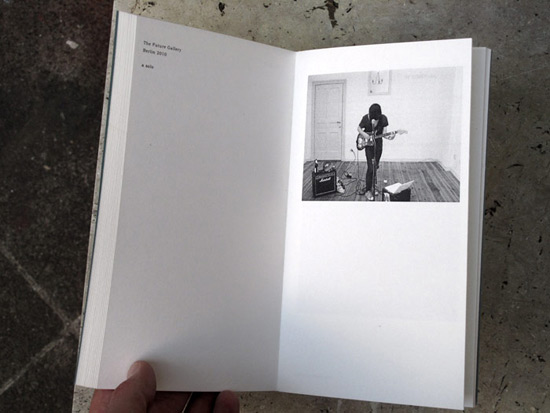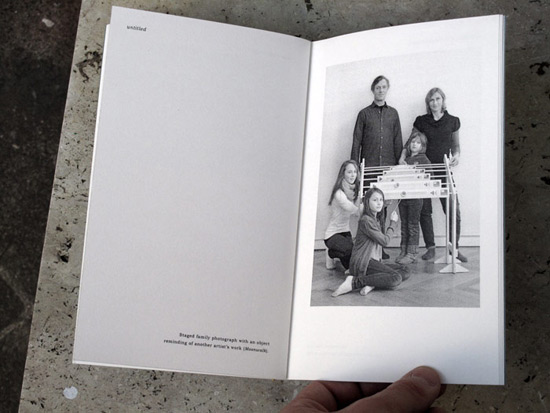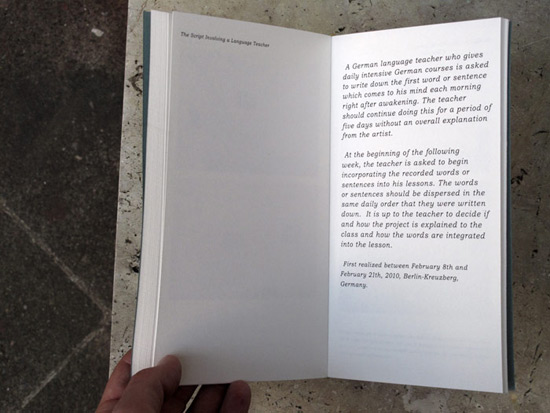 BW album of 4 solo exhibitions and 3 more works by Mr Kohout.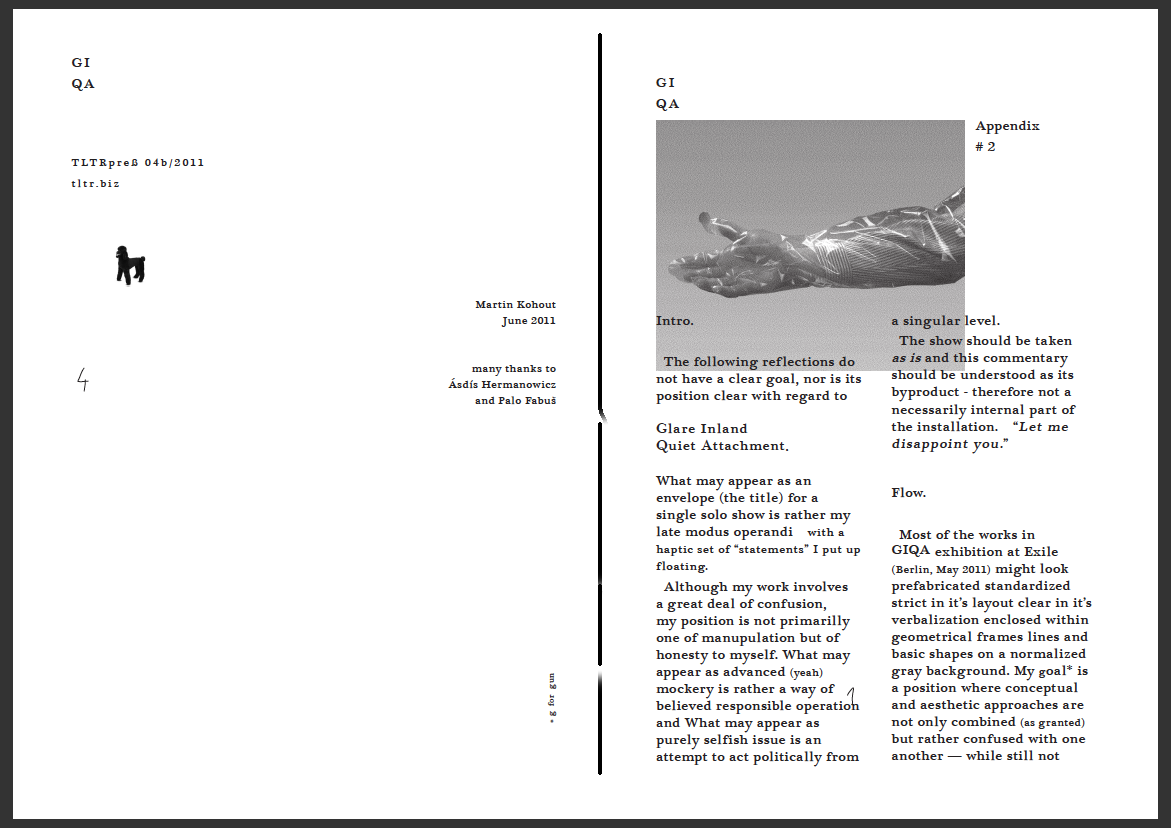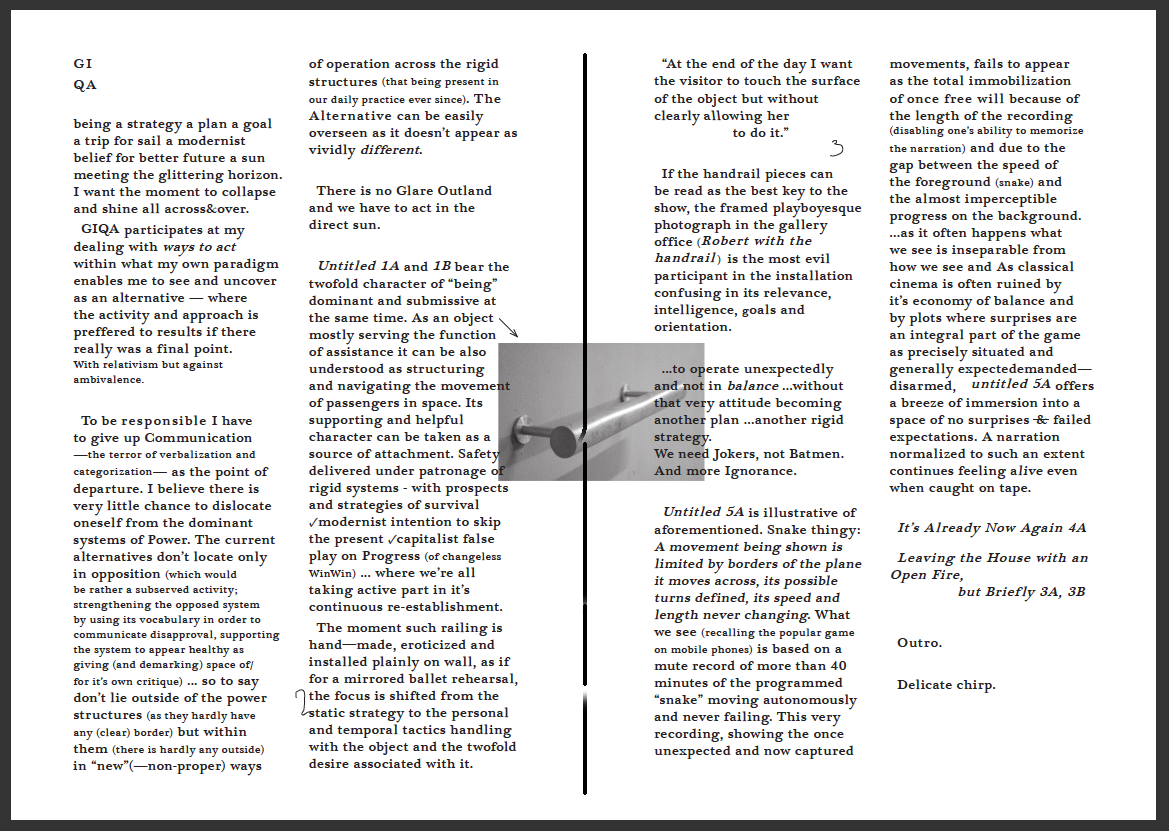 A short essay written after the solo exhibition GIQA at Exile in Berlin, 2011.
edited by Mr Fabuš, form by Mr Svensson
to accompany the solo exhibition Glare Inland, Quiet Attachment by Mr Kohout at Exile, Berlin 2011
2 pages, 2 colors, riso print, free to take, edition of 200
---


2009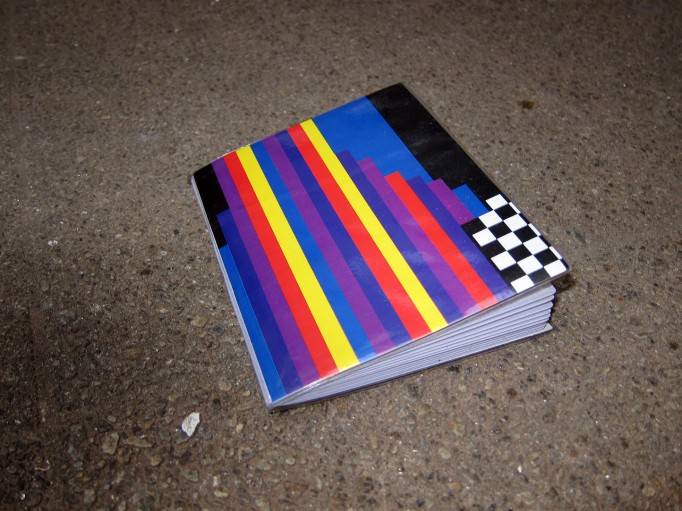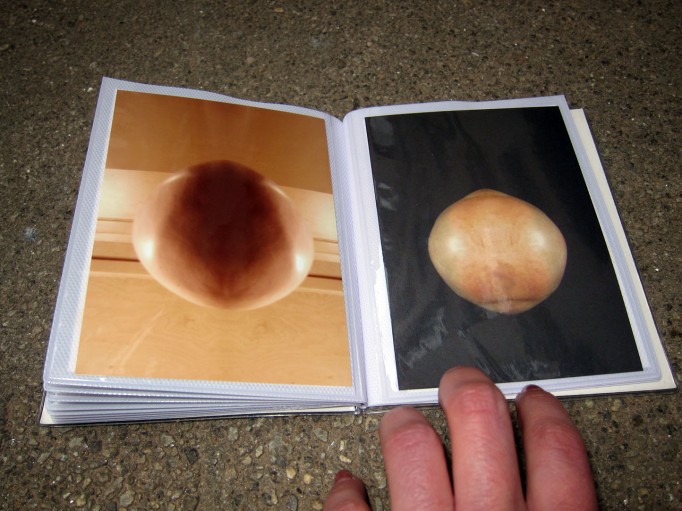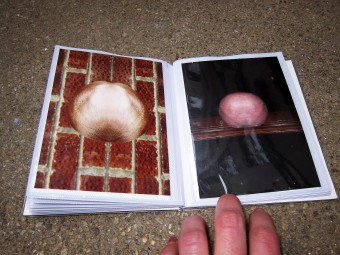 Might be still available.
☛
18€
---
Questions — Orders — Requests — Greetings
☟
mk@tltr.biz
rd@tltr.biz
orders@tltr.biz
☝
facebook selphie